So, you want to paint a room in your house. You grab your keys and run off to the hardware store, paint store, or home improvement store all excited. You get the perfect parking space...this is gonna be great! "Good morning!", sings the happy sales associate! Yup, a great start! You round the corner and... (enter screeching brakes sound here).
You are met with a wall of about a bazillion different colors and everything stops. How many shades of warm gray can there be?! And then I get distracted by all the beautiful colors!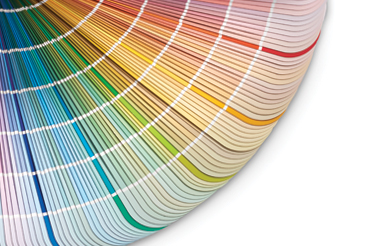 Photo credit: Sherwin Williams
Ok, think! You know a general idea of the color but exactly which one is going to work in your home? Can you see the room from other rooms, what color is the trim going to be. Are you working with an existing trim color? Oh, and what was
that
color?
Does any of this sound familiar? It happened to me so often that I decided I needed to carry my existing colors with me. I am not talking about all those paper squares. In my pocketbook they would get mangled and would be rendered useless in a matter of a couple weeks and who wants to shuffle through colors in store while holding your keys, phone and coffee? Maybe it's me.
Here is my solution for this problem. Most of the pictures were taken with my phone so be kind.
I bought some mini popsicle sticks.
I went to my basement and gathered all the mostly-empty cans of paint that were used to color my walls and brought them upstairs. (In a perfect world I will do this each time I get a new paint color... but we all know how that goes.) I painted each stick a different color and let them dry. I gave each one a second coat; important when painting to make sure the coverage and depth of color is there.
When the sticks were dry I labeled each one on one side with the brand, color and sheen. (All my wall colors are in eggshell finish so I skipped that step on most of them.)
Next drill a hole in one end.
Feed each stick onto a key ring.
Now, you can attach it to your key ring or just keep it in your purse or car. You will always have your home colors with you whether you are shopping for more paint, drapes, bedding, furniture or accessories.
My colors are the size of a key, easily accessible and always with me. This is a super easy project and it is a tool of immeasurable worth for those who are always on the hunt for the right color.
Linking parties:
French Country Cottage
,
Remodelaholic
,
The Cottage Market
,
Shabby Art Boutique
,
Olives-n-Okra
,
The Boondocks Blog
,
Chic On A Shoestring
,
Pieced Pastimes
,
One More Time Events
,
Diy Showoff
,,
Nifty Thrifty Things
,
Life On Lakeshore Drive
,
Ducks n'a Row
,
My Pinterventures
,
I Should Be Mopping The Floor
,
Skip To My Lou
,
Plucky's Second Thought
,
Angie The Freckled Rose
,
Cedar Hill Farmhouse
,
Flamingo Toes
,
The How To HOme
,
Home Stories A To Z
,
Celebrate & Decorate
,
Our Home Away From Home
,
The Dedicated House
,
A Stroll Thru Life
,
Tip Junkie
,
April J Harris
,
The DIY Dreamer
,
Savvy Southern Style
,
Gingersnap Crafts
,
DIY By Design
,
My Thrift Store Addiction
,
Imparting Grace
,
The Charm of Home
,
Katherine's Corner
,
The Vintage Nest
,
The Pin Junkie
,
A Delightsome Life
,
Life With Lorelai