I am patiently waiting for the bathroom lighting to arrive and knew that my work was not done in the lighting area. I had several ideas running through my mind on this, as well. I know there will be canned lights above the work spaces in the kitchen so the only thing I need to find is one pretty pendant light for over the kitchen sink, in front of the window. It has to be a mini-pendant for the space as the ceiling height on that side of the kitchen is a little lower-by about 2 to 3 inches.

Found this beauty at Lowes.
The Mr. nixed this one real quick. He did not like it at all. I was trying to get a little bit of contemporary into what will be a very traditional kitchen. Keep looking....
Next I found this on Wayfair. I liked it a lot but once again the Mr. squashed the thought saying it was too industrial looking. That is what I liked about it!
Then there was this one from Wayfair.....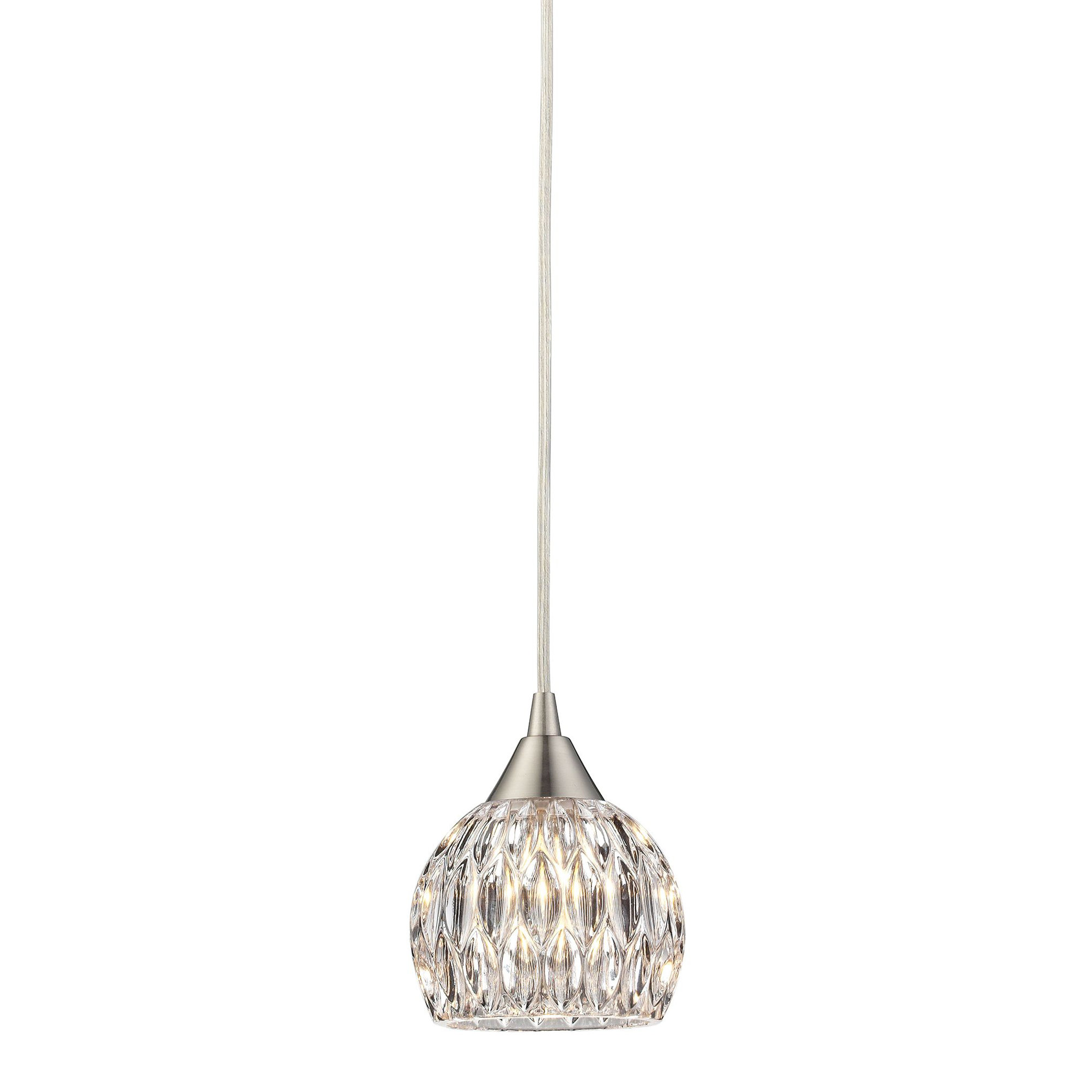 and this one....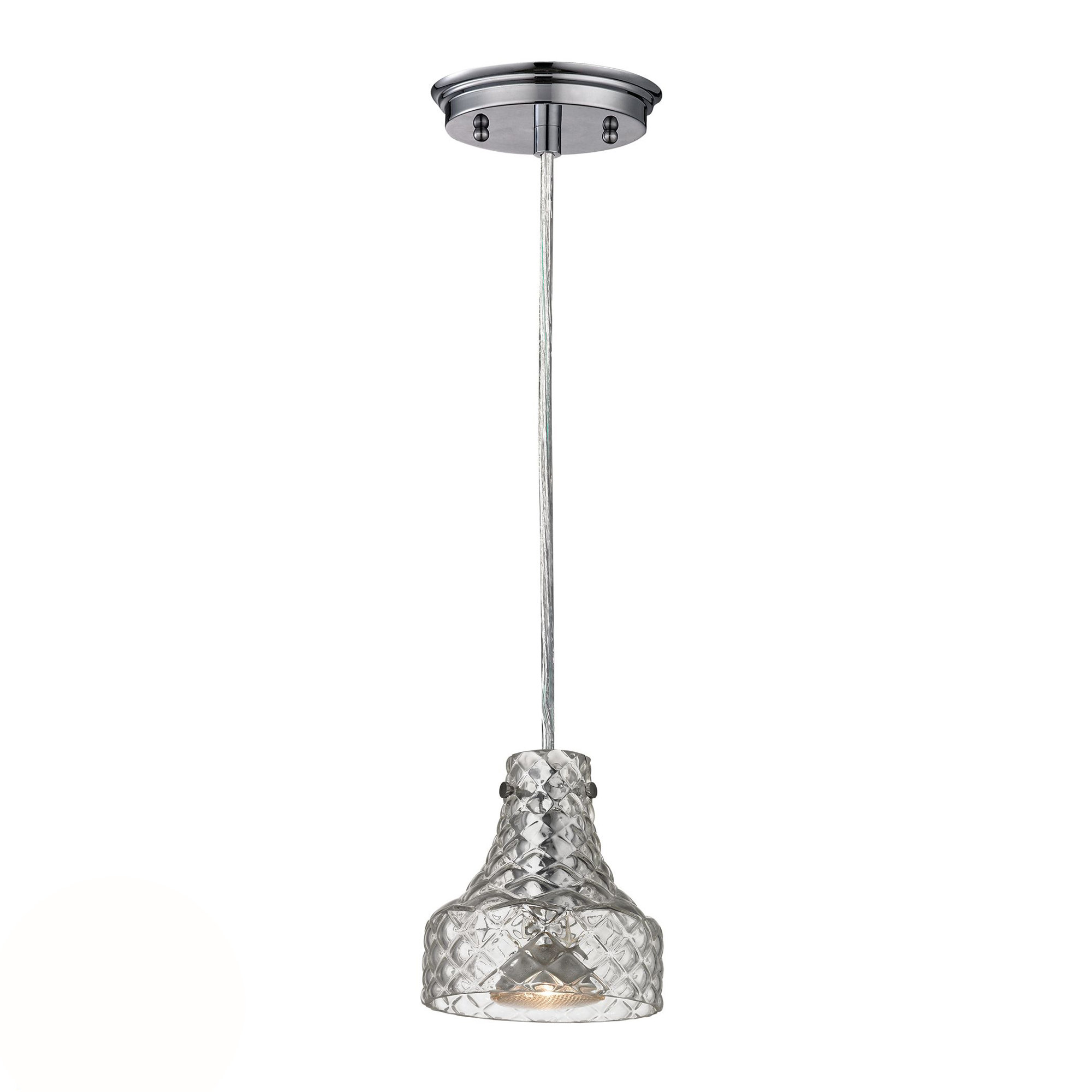 but the super girly girl in me started to rise up and thoughts of a chandelier entered my brain once again. I had pushed her aside when I chose the bathroom lighting, opting for something more practical and sensible. I feared that she would be a hard one to conquer this time around. Do I have it in me to fight this war again or should I just give in her demands? What could it hurt to look? Be cautious, I thought, let us try to be restrained in our choices. After all, husband will flat out veto anything that looks like it belongs in Liberace' s dressing room.

Wayfair.com
Wayfair.com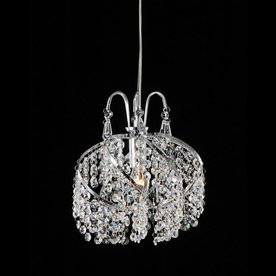 Oops, I have left the track! I ventured too far into the girly woods and need to be reigned in!
FOCUS!
Okay, I want something that looks kinda sleek and kinda chic and kinda glitzy and very pretty; searching and searching and looking for the best prices. I found a fixture I loved but could not justify the price. The tracking guru out there noticed what I had taken a liking to and through Facebook or Pinterest, I can't remember which, I was notified that there was a price drop on the item I was looking at! I showed the Mr. first and after all that he said, "Order what you like". Really!!!! Couldn't that have been said a week before!? Well, apparently I needed the lesson and without further hesitation I ordered it. I am very happy with the choice! I can't wait to see it in the kitchen. I hope you like it, too!
Maxim Lighting Rapture, Amazon